Hi, OpenCamLib is not working anymore after update to the latest freecad-dev 19 (PPA)
I was try to recompile OpenCamLib, but it's doesn't work, the error still appear.
On FreeCad 18,3 Opencamlib is still available (works). but it useless since only on freecad 19 my openlib work perfectly.
So I guess this problem not related with my opencamlib-installation, but only on freecad-dev itself...
Did anyone facing similar issue here???.
Code: Select all
OpenCamLib is not working!
Path workbench activated
Traceback (most recent call last):
  File "/usr/share/freecad-daily/Mod/Path/PathScripts/PathSurface.py", line 60, in <module>
    import MeshPart
<type 'exceptions.ImportError'>: libnglib.so: cannot open shared object file: No such file or directory
Traceback (most recent call last):
  File "/usr/share/freecad-daily/Mod/Path/PathScripts/PathOpGui.py", line 100, in setEdit
    page = self.getTaskPanelOpPage(vobj.Object)
  File "/usr/share/freecad-daily/Mod/Path/PathScripts/PathOpGui.py", line 164, in getTaskPanelOpPage
    mod = importlib.import_module(self.OpPageModule)
  File "/usr/lib/python2.7/importlib/__init__.py", line 37, in import_module
    __import__(name)
  File "/usr/share/freecad-daily/Mod/Path/PathScripts/PathSurfaceGui.py", line 27, in <module>
    import PathScripts.PathSurface as PathSurface
  File "/usr/share/freecad-daily/Mod/Path/PathScripts/PathSurface.py", line 60, in <module>
    import MeshPart
<type 'exceptions.ImportError'>: libnglib.so: cannot open shared object file: No such file or directory

Just try to load my last work 3d surface file on Freecad-daily 19 (get this error)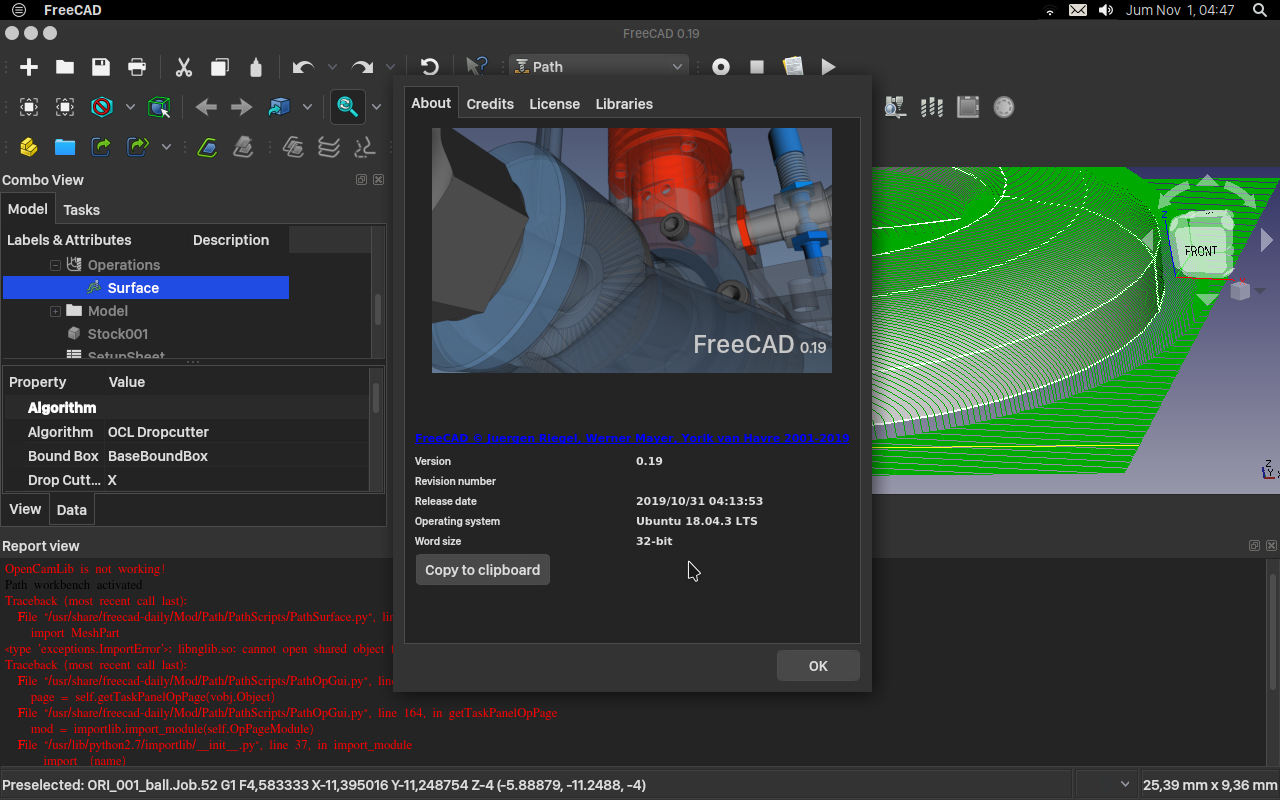 Same 3d surface file but load on Freecad 18.3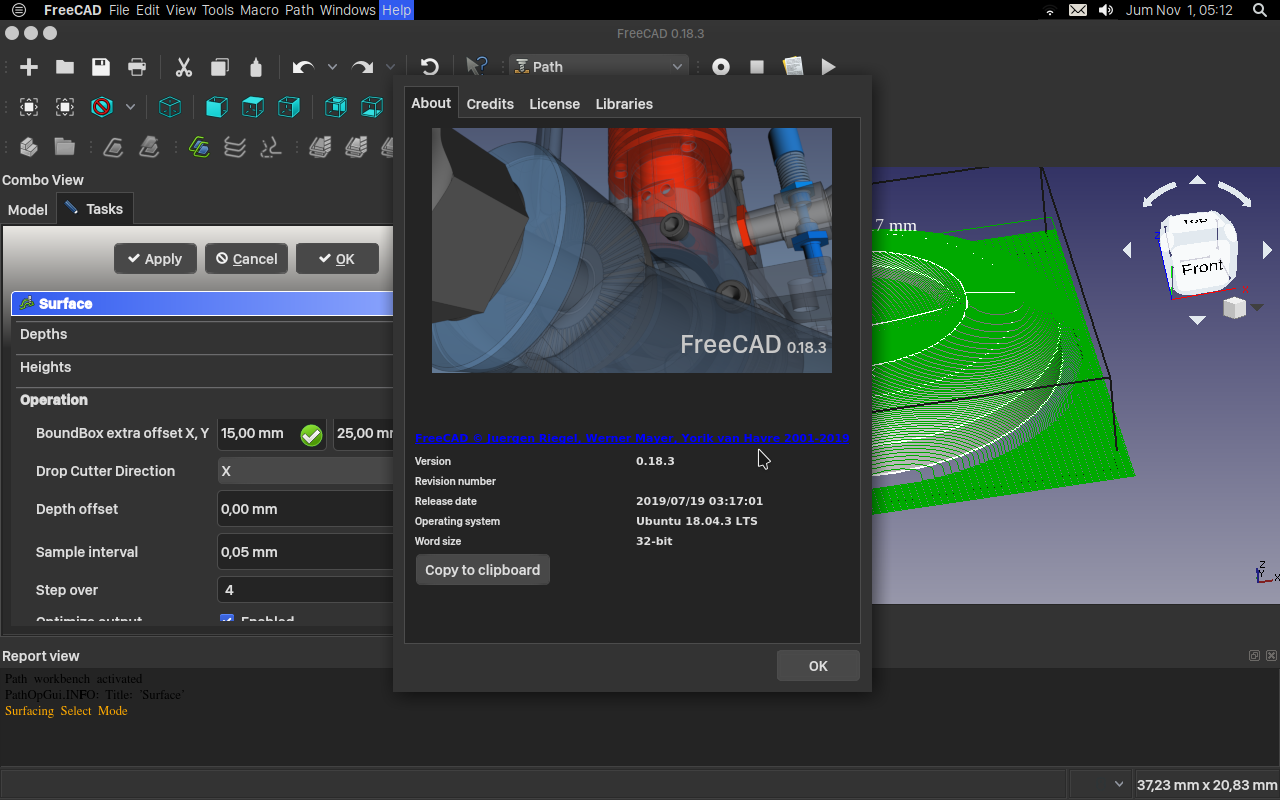 OS: Ubuntu 18.04.3 LTS (MATE/mate)
Word size of OS: 32-bit
Word size of FreeCAD: 32-bit
Version: 0.19.
Build type: Release
Python version: 2.7.15+
Qt version: 5.9.5
Coin version: 4.0.0a
OCC version: 7.3.0
Locale: English/UnitedStates (en_US)