using:
OS: Linux Mint 20.1 (X-Cinnamon/cinnamon)
Word size of OS: 64-bit
Word size of FreeCAD: 64-bit
Version: 0.19.24267 (Git) AppImage
Build type: Release
Branch: master
Hash: b2ca86d8d72b636011a73394bf9bcdedb3b109b7
Python version: 3.8.6
Qt version: 5.12.5
Coin version: 4.0.0
OCC version: 7.4.0
Locale: Dutch/Netherlands (nl_NL)
A2plus V0.4.53
the carriage jumps from the rail if I try moving it. Using <circular edge constraint>
If I make a new drawing with only the rail (fixed) then it works O.K.
Tried it several times.
this works, I can shift the carriage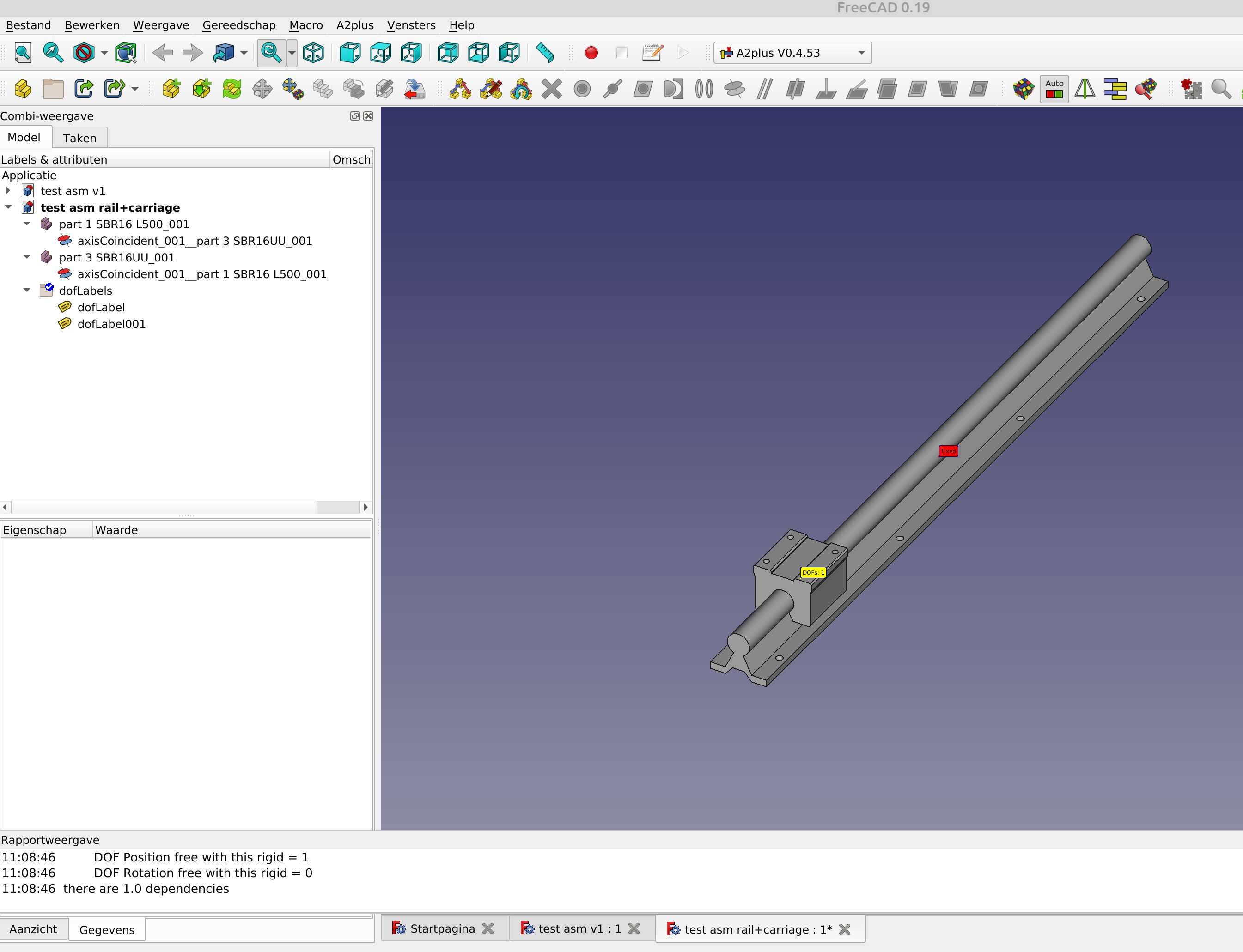 with the fixed U-beam the carriage jumped from the rial