My octocopter is ready.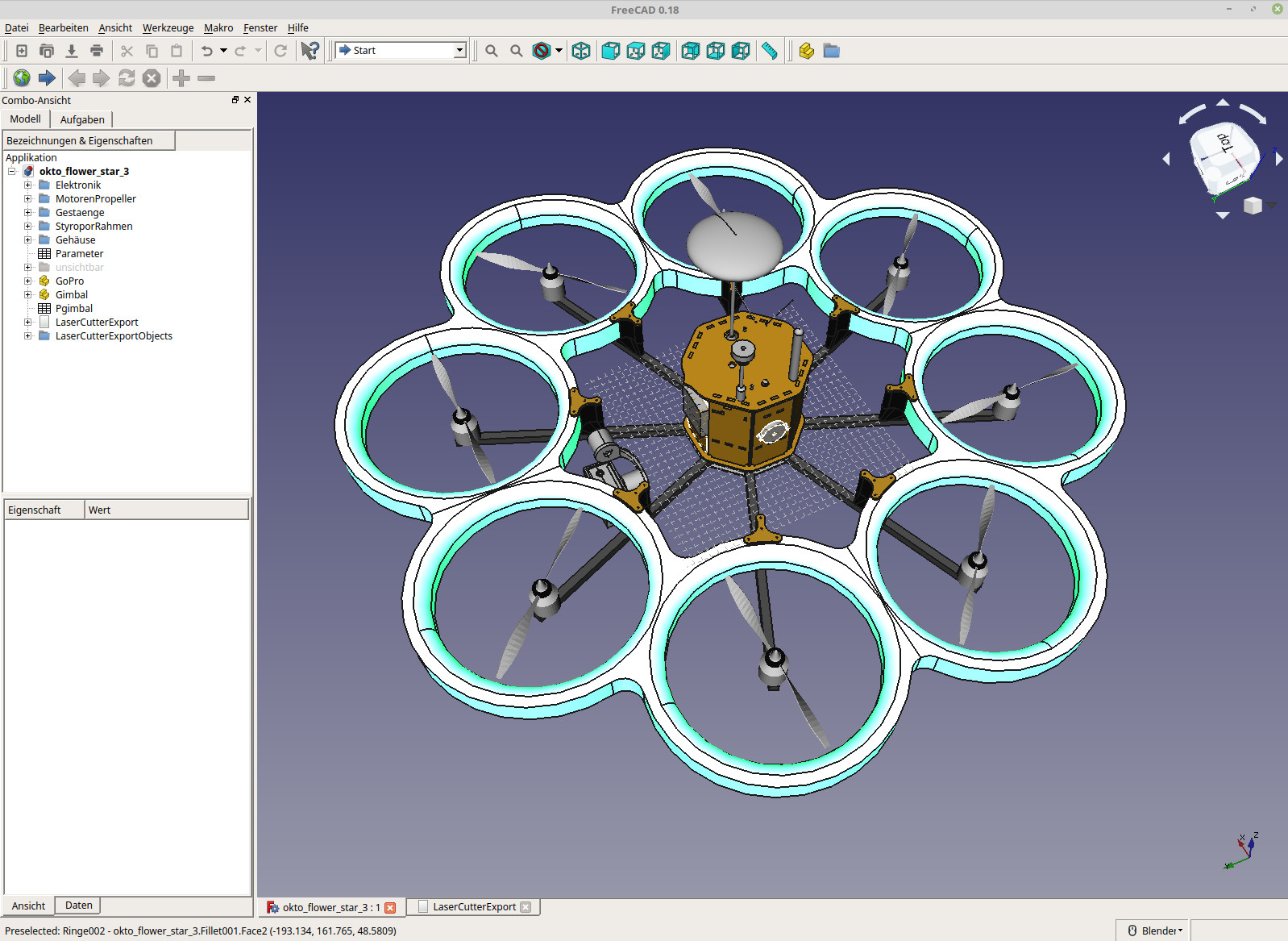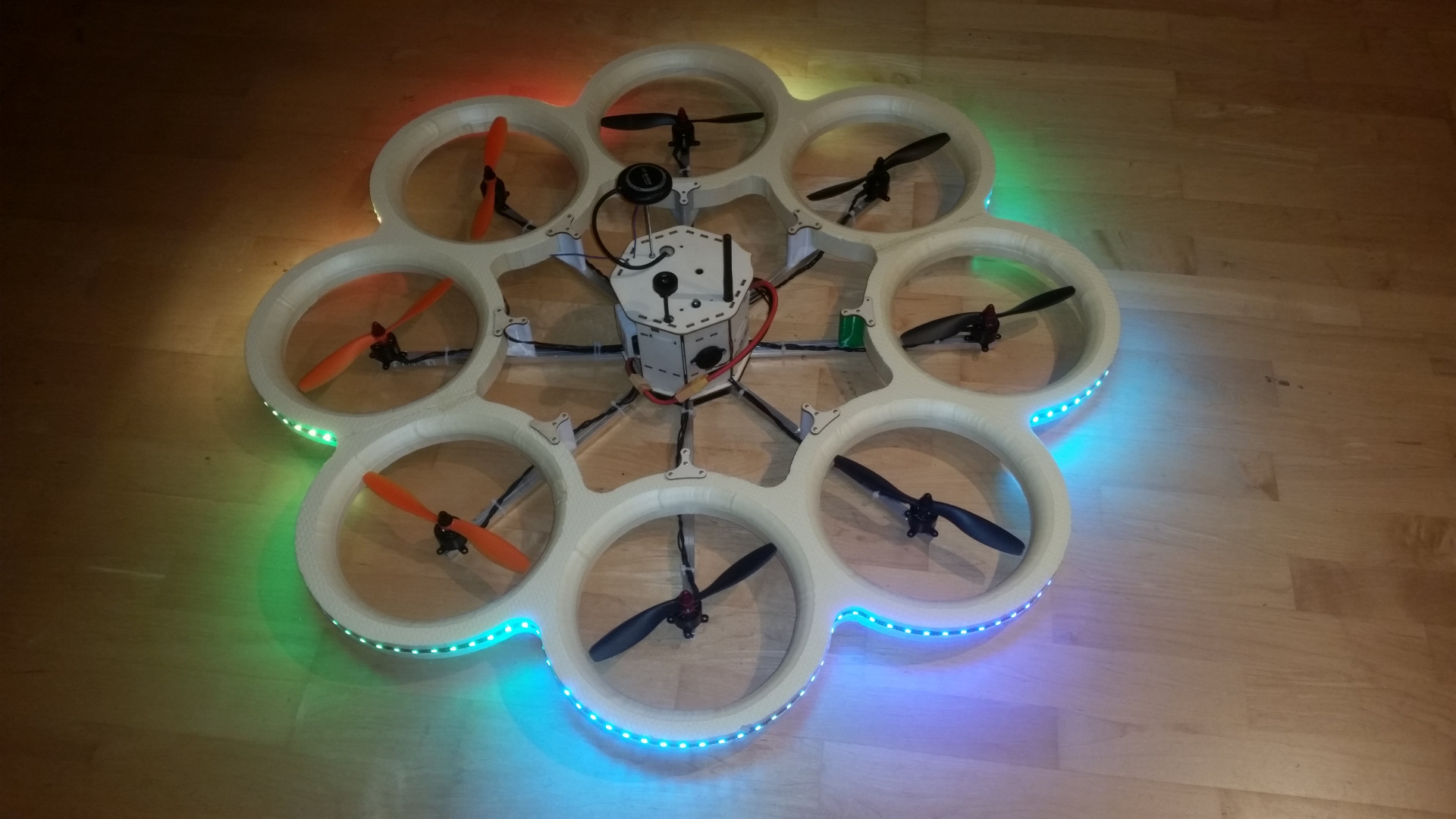 Here you can download the FreeCAD file
okto_flower_star_3.fcstd
The housing is made from 3mm wood with a laser cutter. The parts fit perfectly. No glue needed. But it is fixed with a steel thread rod.
The rings are made from XPS foam. Two templates have been cut out with a laser cutter. They have benn put on top and bottom of the foam. Then I was able to cut it out with a hot wire.
The 8 ring holders have been printed with a 3D printer.
The arms are made from aluminium and will be replaced by CFK some time.
The electronics is some more or less old stuff I had lying around: A pixhawk 2.4.8 flight controller with GPS, NG-UAVP 4mini brushless controllers, A LED stripe with192 WS2812 LEDs and an arduino nano for LED control, A 7000mAh LiPo, ...