Finally the stairs are there: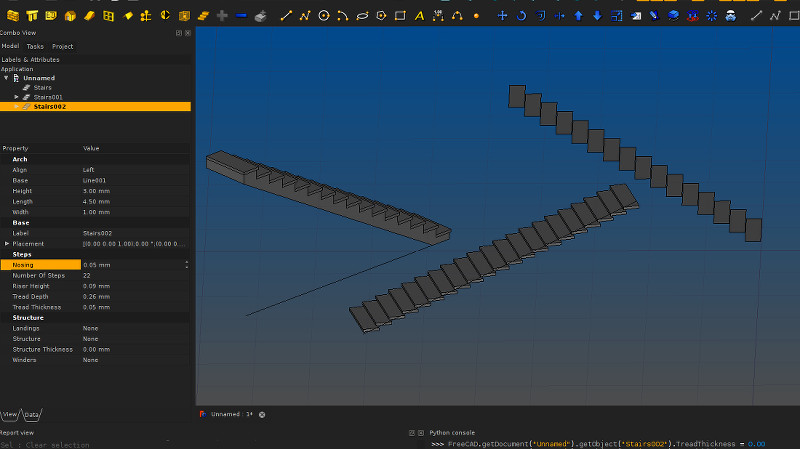 What it can do until now:
- build stairs from scratch, 100% based on numeric properties: length, height, number of steps, etc.
- build stairs on top of a selected line. It then follows the line. The line can be non-horizontal too (to indicate the slope)
- show threads as solid, if you give them a thickness
- show the structure (only "massive" style works, structure thickness must be non-zero)
What I plan to add:
- be based on a curve
- allow to add landings (for stairs based on wires with multiple edges)
- allow winders (steps that open like a hand fan)
- allow different types of structure (single stinger, two stingers)
- allow custom profiles for steps
I'm encountering terrible, nightmarish math problems when looking at the more complex cases above, so it might not come so fast, so I already pushed what works so far...