The Arch Window tool is finally a bit easier to use. Besides the normal "start sketching on a face" mode that it already had, it now has several presets: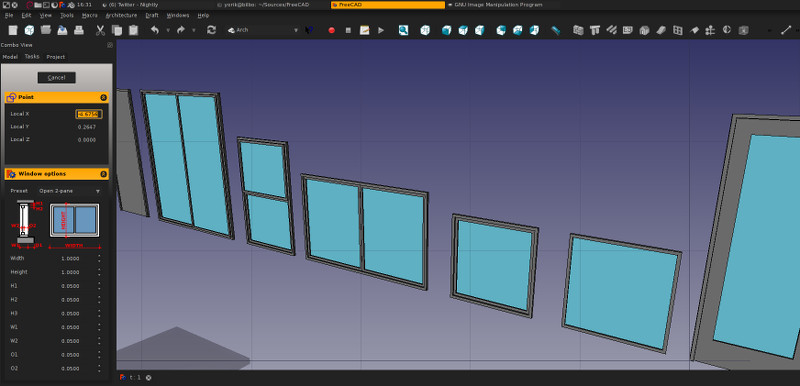 It works like this:
1) if you have a face of a wall, struct or roof selected when pressing the window button, you go into "start from scratch" mode which allows you to draw a sketch on that face.
2) if you have nothing selected, you enter a more generic mode where you can:
a) draw from scratch by picking a face on a wall, struct or roof
b) select a preset, and adjust its parameters. You can then pick a point in the space or on an existing wall, struct or roof
3) After creation, if you used a preset, the general height and width are parametric and can be changed via the properties. The other parameters can also be changed, either by editing the underlying sketch or double-clicking the window object in the tree to change the extrusion parameters.
More presets should come, and the whole editing system should be refined, but it already allows for a lot of different windows...