Hi all,
I will show my project that is about to be finished, first, some explanation :
- what is it about? a bike part
- which one? the rear disc brake caliper holder
- which standard/diameter? Post Mount 180mm
- why don't you change your adapter? because I'm fed up with adapters!! I want a 1 piece construction, light and STIFF!
- can't you buy this dropout?? nope, the (french) bike brand went bankrupt at least 5 years ago!
- is it worth the time/money spending??? ENOUGH with these stupid questions
of course it's worth it, learning using FreeCAD and helping the community are worth a few hours/$ extra!
+ the home made, one-off is exciting!!
Ok, let's look at the pics instead of talking!
The bike I built...almost 2 years ago already??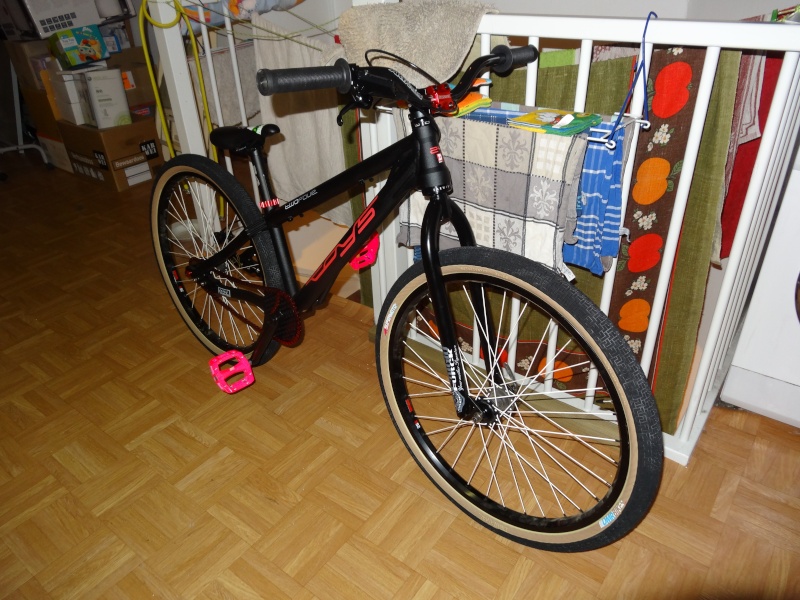 Details on the adjustable rear dropouts :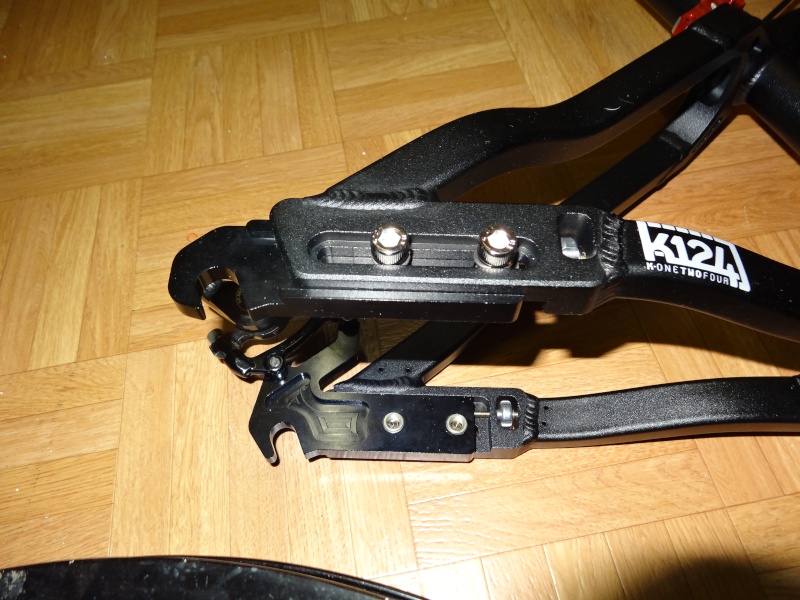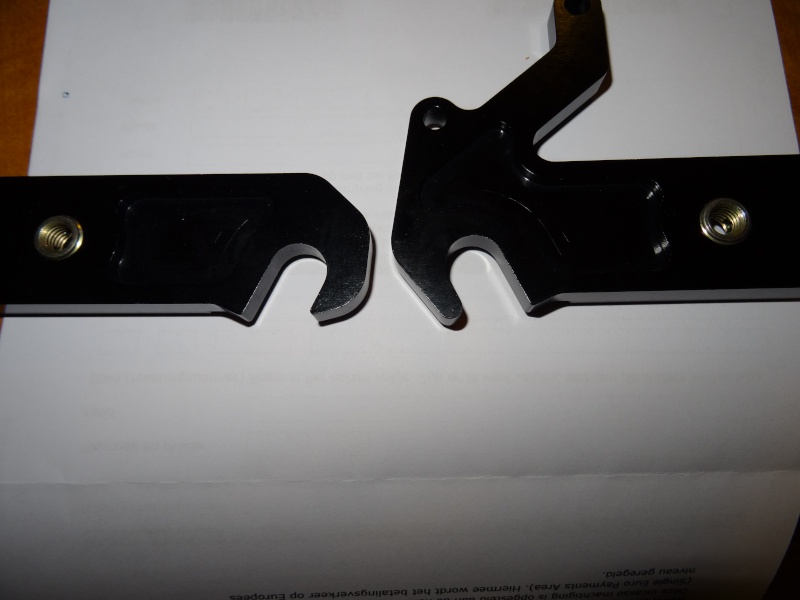 As it is now, International Standard (axial) + Post Mount (radial) adapter for the caliper, 160mm disc :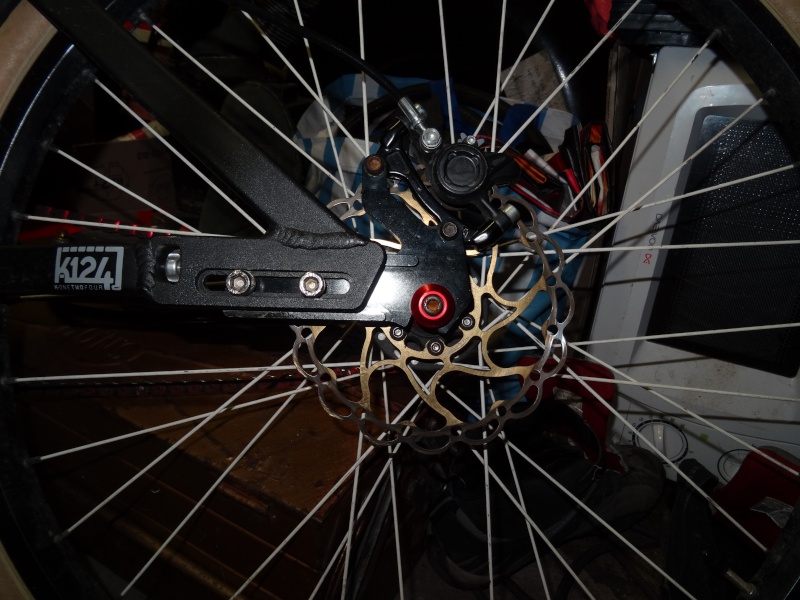 Let's go to the CAD side of the force, stock dropout on FreeCAD :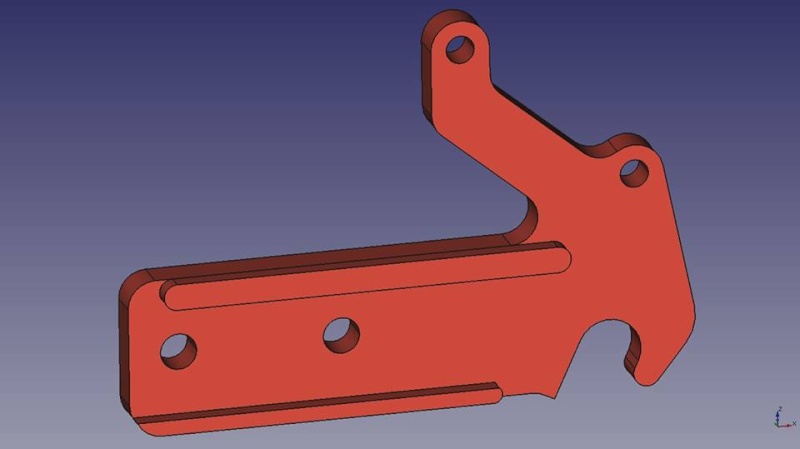 Rough 3D modeling of the adaptor (IS to PM) on a random frame :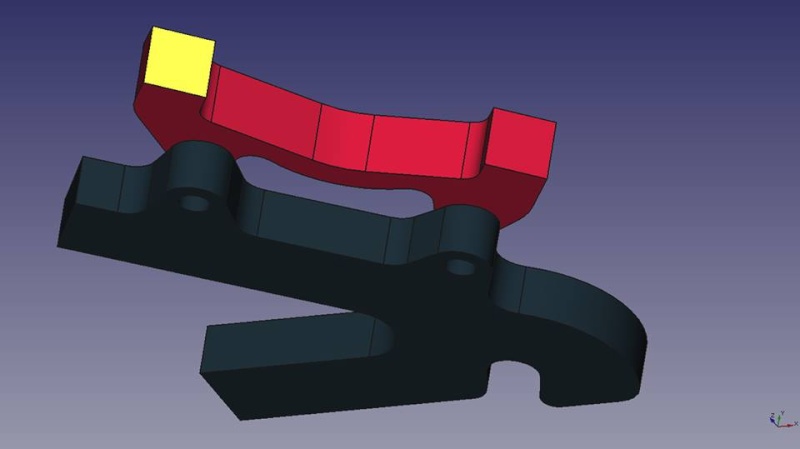 Early design of my part :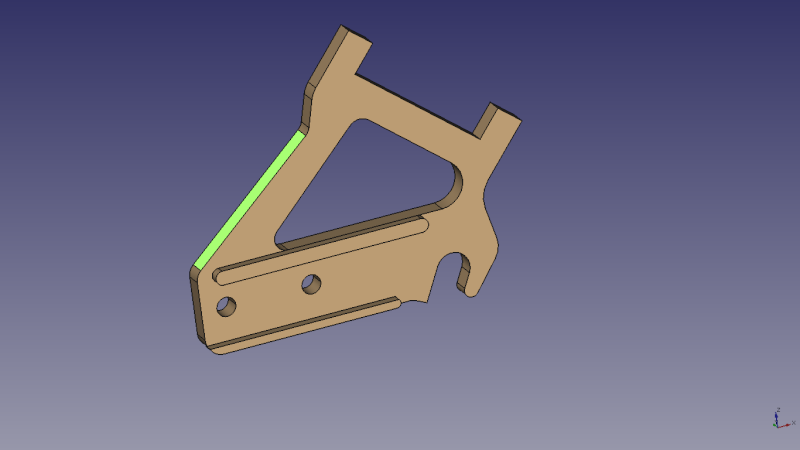 Another trial :
After a review with a friend, I changed the way of building the part, and the design looked like this :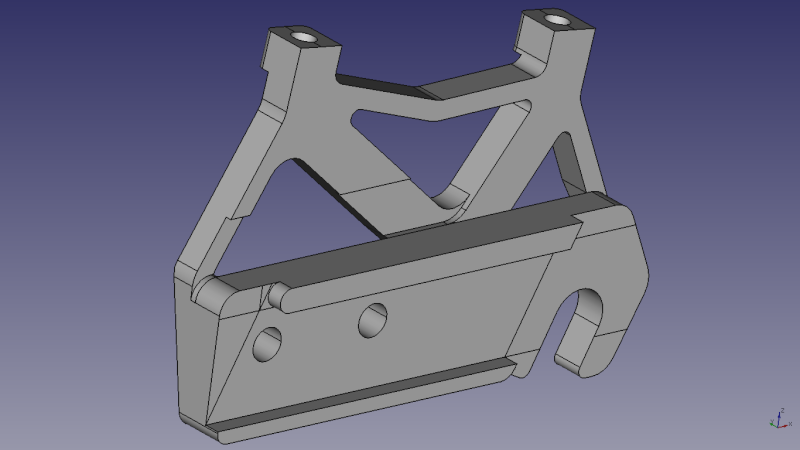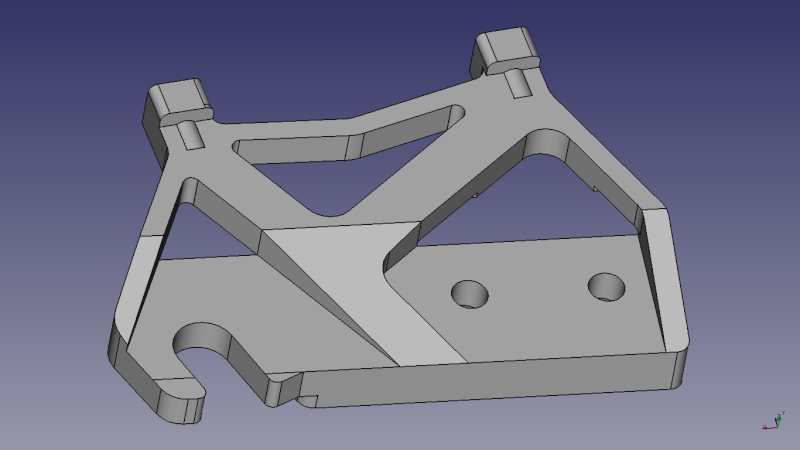 Another review later...as it was too far from the original spirit of the bike (my friend also owns one of this brand) :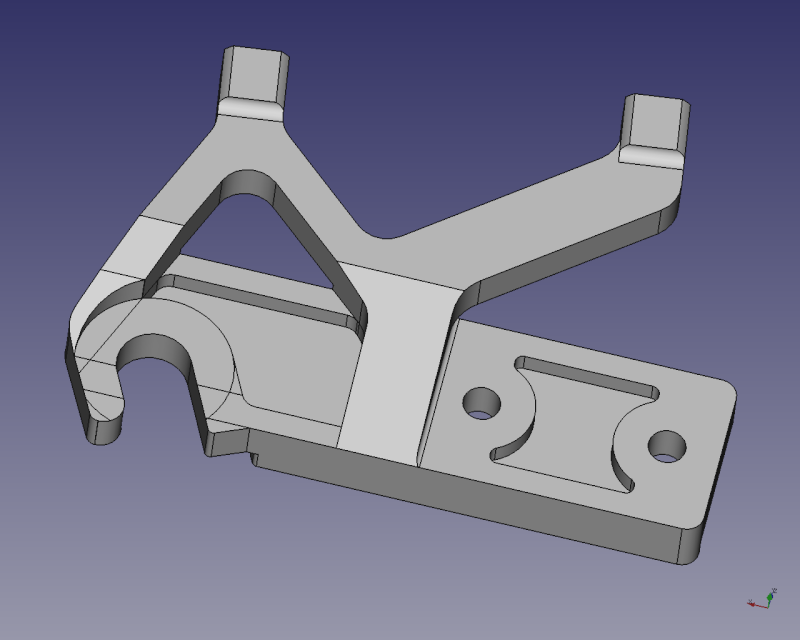 In
this topic
there are more details about the final shape :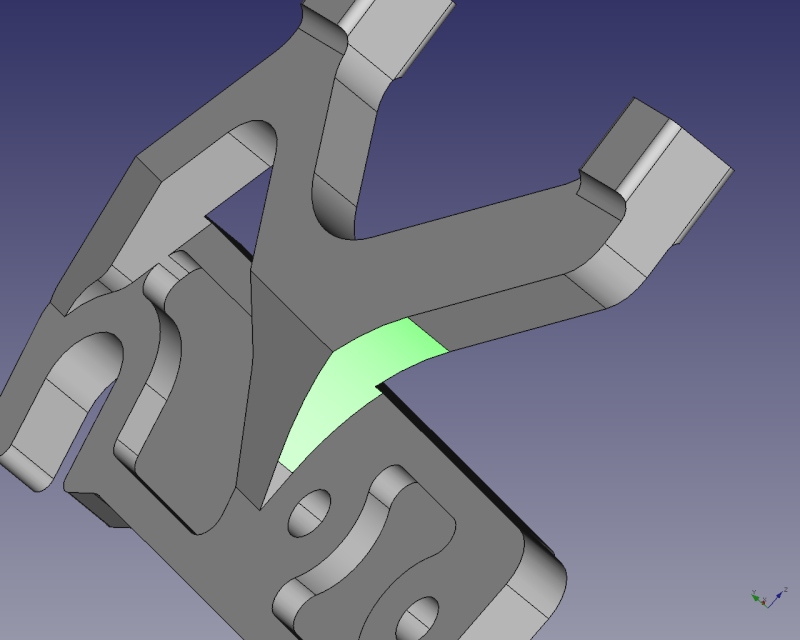 In
this topic
, you can find more FEM pics :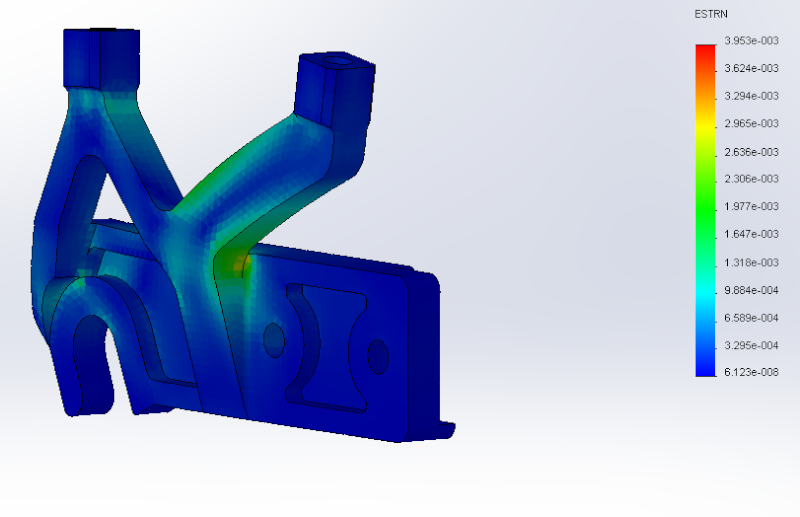 I then contacted a colleague to 3D print what I wanted to validate, before sending to my friend in the machine shop :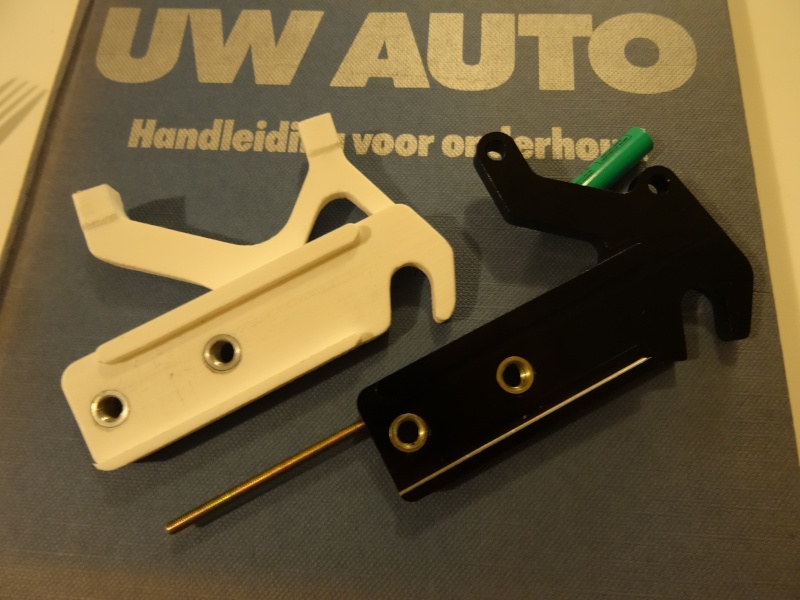 Put it on the bike to check :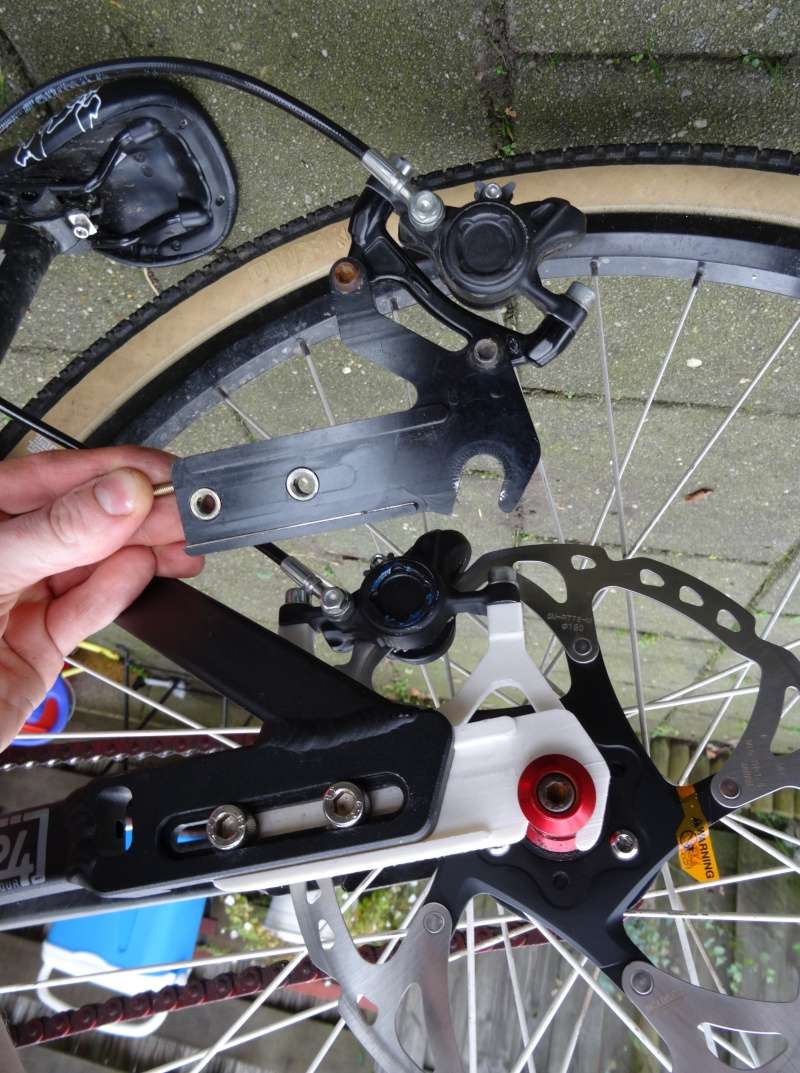 I did some minor modifications since then, and I am busy with the 2D drawings :