One more arch object is alive: the arch space!
Basically it is a solid shape (but represented as "empty") that can be defined either 1) by an underlying solid shape object or 2) by a set of boundary faces from other objects. In that case, the space volume is defined by taking the bounding box of all the faces, then removing exterior parts behind the boundary faces. New boundary faces can be added later with the Arch Add button, even to spaces created from a solid. Existing boundaries can be removed with the Arch Remove button.
Finally, the space uses the new "detailed" display mode (that will in the future be used by all Arch objects) to show the area, taken from a horizontal section plane that cuts the space at its center.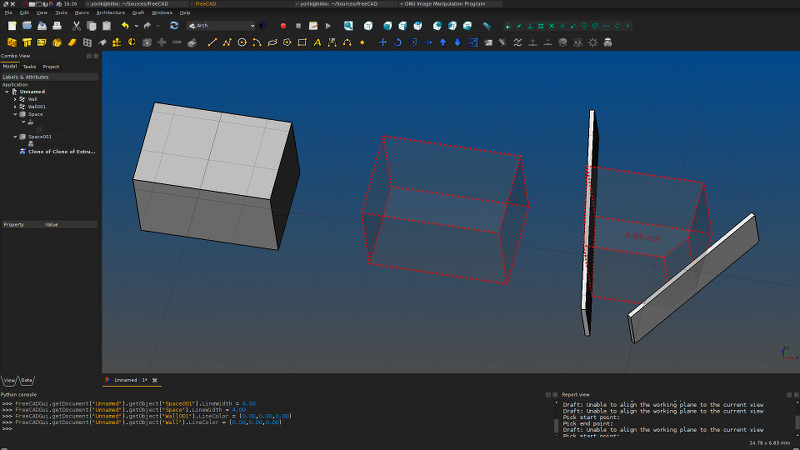 You can also use faces from other spaces to define spaces, so it's pretty powerful, you can build big "bubbles" systems, like arch students adore
One thing still missing is the ability to do the contrary of the image above, that is, build walls from space faces. Not that useful IMHO, but apparently some people want very much to do that...