Hi... I'm running the
FreeCAD_0.19.22894-Win-Conda_vc14.x-x86_64
build from the releases page.
I've been getting on pretty well with the Assembly 3 workbench, but I'm running into an issue that I can't quite figure out. Here's a short capture of what I'm seeing: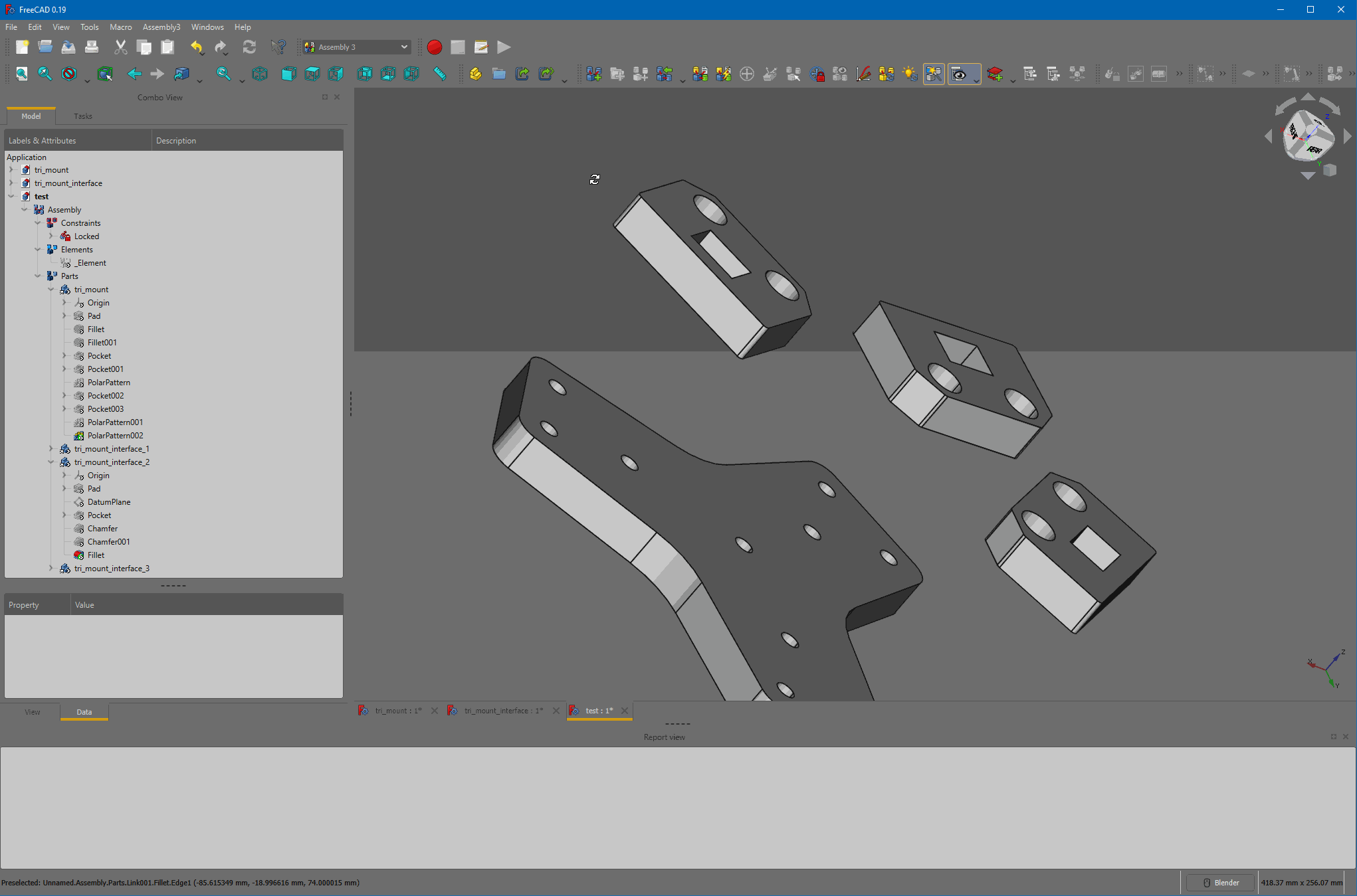 The base part is the 3-lobed, larger piece. There are 3 smaller pieces, each of which have holes with the same spacing as two of the holes (x3) in the base. I'm trying to use a pair of
PlaneCoincident
constraints to align each of the smaller pieces with the corresponding holes in the base. I almost always am able to get the first piece to align with the base properly... I add both
PlaneCoincident
constraints and when I click the solve button, the part snaps into the correct alignment. When I add the elements for the first hole in the second part, and click solve, I get the "inconsistent constraints" message. Even when I remove the two elements selected, and that last constraint, the model will never solve again until I remove all the constraints except for the "locked" constraint locking the base in place. I was able to get both the first and second pieces constrainted to the base 1 time, but I'm not sure what (if anything) I did differently in that case.
I've tried wrapping all of their parts in their own assemblies with named elements, and that made no difference.
This is driving me crazy. Hopefully it's just something silly that I'm doing?