I added a few objects to the Parts library on
http://github.com/yorikvanhavre/FreeCAD-library
(shouldn't we clone that repo on the official freecad github account?) that were since a very long time in the mantis tracker, and I also took the opportunity to quickly make a little browser for it: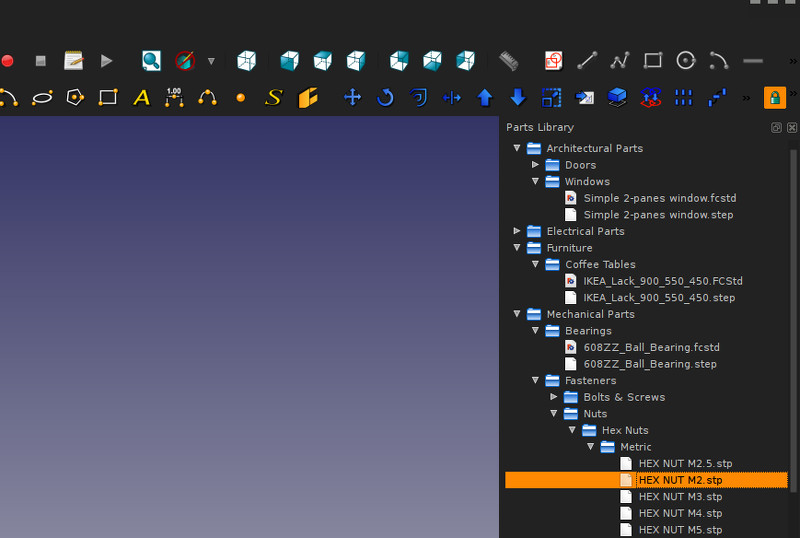 It's pretty simple really, you must edit the macro to set the path to your library folder (where you doenloaded or cloned the library), then activating it opens a browser window that displays the library contents. Just double-click the item to add it to the current document.
This library seems a bit dumb now, compared to BOLTS, but it might still be useful anyway...
The macro is included in the library repo.